From unrealistic expectations to traditions to your screaming schedule as well as those annual holiday encounters with the in-laws and outlaws, this free 5 Day challenge will allow your holidays to go from chaos to calm. Click HERE for the free 5 Day Challenge and they will automatically come to your inbox. Merry Christmas!
*****************************************************************************
Welcome to the 4th day of Christmas guests and giveaway. Today you are in for a treat. My talented Proverbs 31 ministry partner Sharon Glasgow is joining us. She is a sought-after speaker, a blogger and a homemaking genius! She gardens, raises goats and chickens and makes many homemade foods and decor for her house. You will love her ideas here for homemade ornaments.
Now, here's Sharon:
I love a tree filled with homemade Christmas ornaments. It's nostalgic, warm, personal and brings back memories of the good ole days years later. Making them is a great way to spend family time together on Christmas break. Enjoy creating your own memories! Merry Christmas!
Wagon Wheel Snowflake Ornaments–Made with Wagon Wheel Pasta
Supplies needed- pasta, glue, cream paint and thread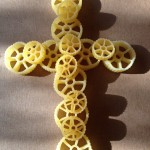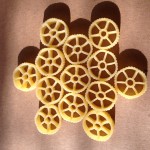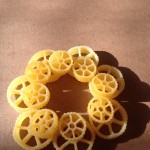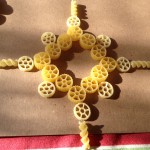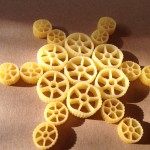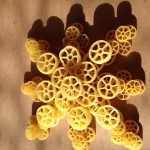 Cinnamon Ornaments
1 cup cinnamon, 3/4 cup applesauce, 2 tablespoons glue- mix all ingredients, roll out and cut! Make sure you put a hole in top before you bake for string. Bake 200 degrees for 2 hours.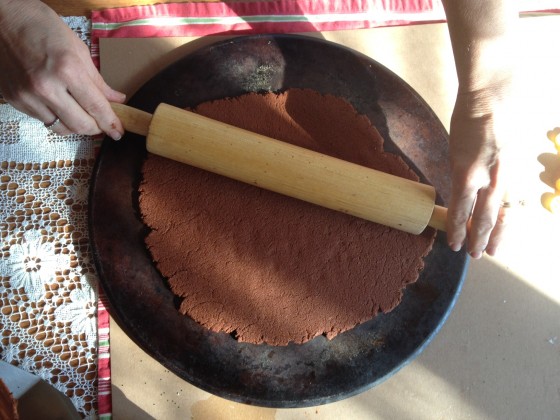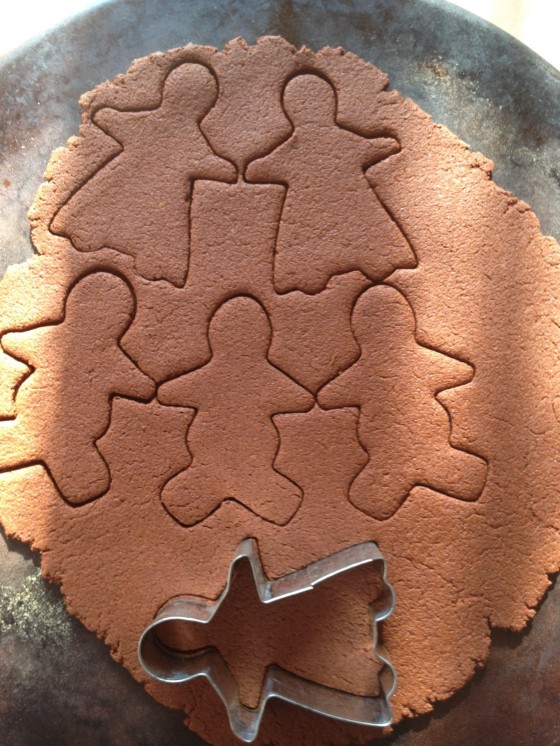 Dried Fruit Christmas Ornament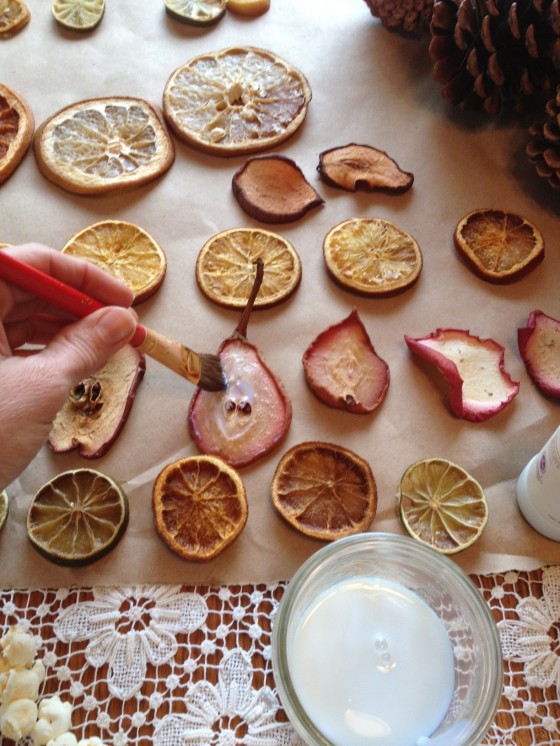 Ingredients needed: fruit, craft varnish, thread
See this post for how to make: http://sharonglasgow.com/2012/12/making-dried-fruit-christmas-ornaments/;
Felt Snowman Ornament
1 piece of black, white and orange felt, thread to sew seams, ribbon for scarf and dryer lint for stuffing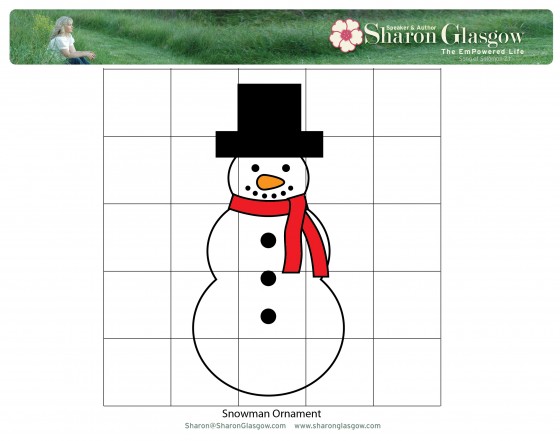 Here's the Snowman pattern in inch squares.
Sandpaper Gingerbread People Supplies needed: Sandpaper,white paint in tube, festive thread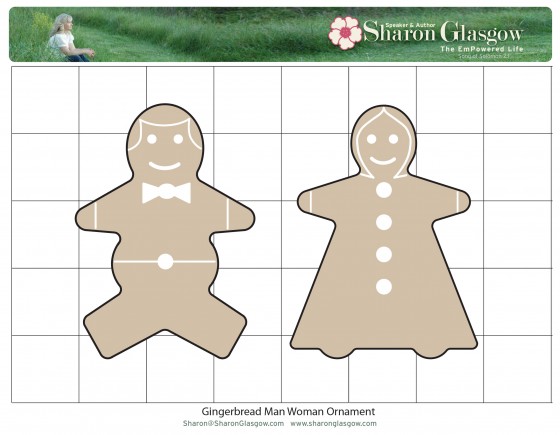 Here's the Gingerbread pattern in inch squares.
Decoupage Photo Ornament: Supplies needed-Photo, decoupage, glue, tinsel rope or ribbon, festive thread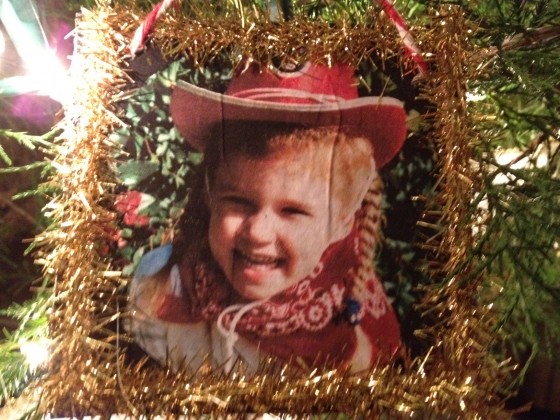 Cross– Supplies needed-Popsicle sticks, aluminum foil and rubber band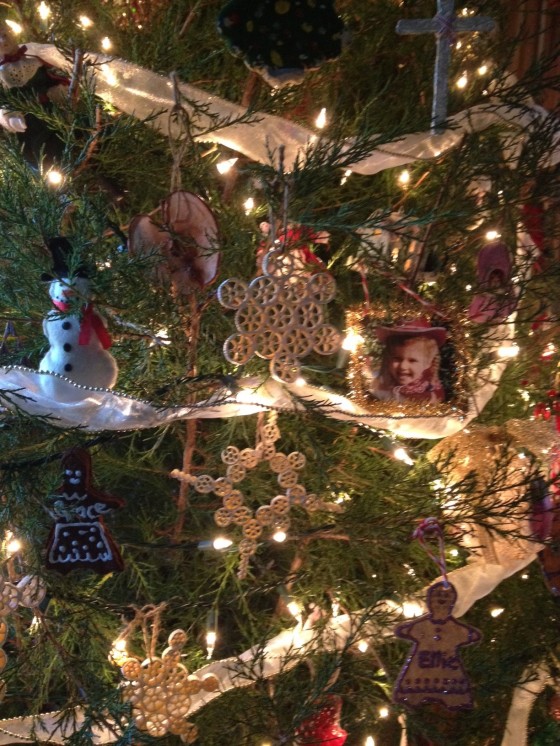 (Visited 1,268 times, 1 visits today)